Bron: Pinkbike

Fancy clothes and Carbon helmets

Fox Clothing makes some pretty fancy riding gear including helmets, protection, and race kits. Recently when we were in Whistler for Crankworx we got a chance to see some of the new kits. So, without further ado here is a sneak peak at the 2010 Fox Clothing lineup, including their all new Carbon Composite V3R helmet!

Click here for Fox Clothing...
Fox has invested a fair amount of time into the overall appearance of their clothing line up this year, along with breath-ability and comfort. For 2010, Fox Clothing has taken a more flashy approach to their lineup of clothing, which in turn makes the rider stand out more, something some riders are looking for. Fox has not only released a couple new shorts and kit combinations, but they have released the all new V3R helmet, Fox's first step into Carbon helmets.

Clothing:

Fox has added a couple new color schemes to the Ultimatum short, one of Fox's premier freeride shorts. You have probably seen Cam McCaul rocking out in this kit. Compiled of pink, yellow, blue, black, and white Fox has come up with this ultra flashy graphic. With a ton of hidden Fox logos and text, this kit is sure to help you waste time on the way up the hill, or just waiting for the perfect time to hit that line.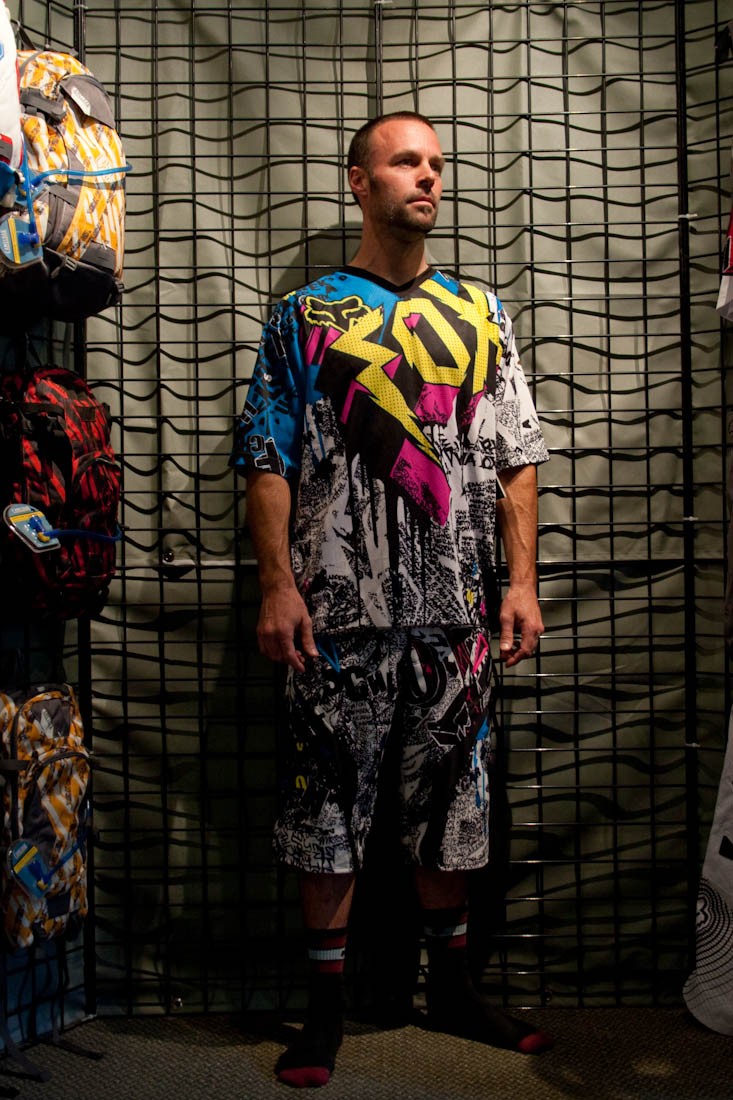 As seen here, the model is also wearing the 360 SS Jersey in the same Blue and Yellow color scheme. This jersey was designed to match with the Ultimatum short and provide an ultra flashy setup. Same sublimated colors with MX inspired graphics.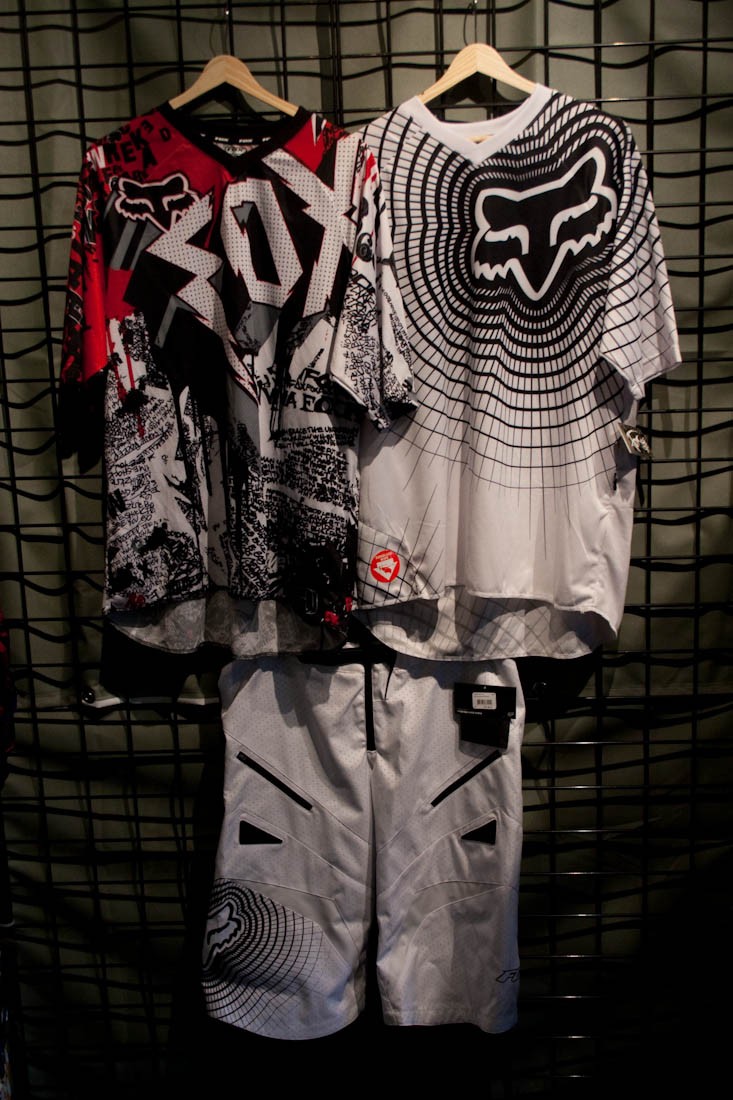 The 360 SS Jersey is offered in two other color schemes. You can choose between Black and Red, and White and Black.


Sharing the same complex graphic design the all new V3R Carbon Composite helmet from Fox is a CPSC and ASTM approved helmet designed for use on mountain bikes. Based off the V3 Motocross helmet shell the V3R has been lightened up to 1180 grams (+/- 50 grams) for a size medium, re-decaled, and re-designed to protect your brain when riding your mountain bike, while still providing a better price point than contenders at $379.95.




The V3R features a multi-channel EPS liner that corresponds with Fox's smart venting system. This venting system consists of 10 intake ports and 4 exhaust, strategically placed on the helmet. Fox has put some of the intakes in clever spots, such as on the forehead, on the cheek portion of the mouth guard, and along the top of the opening. These intake vents are also adjustable, so you can control which vents are open and closed. This multi-channel system is all covered in a Coolmax comfort liner that is removable.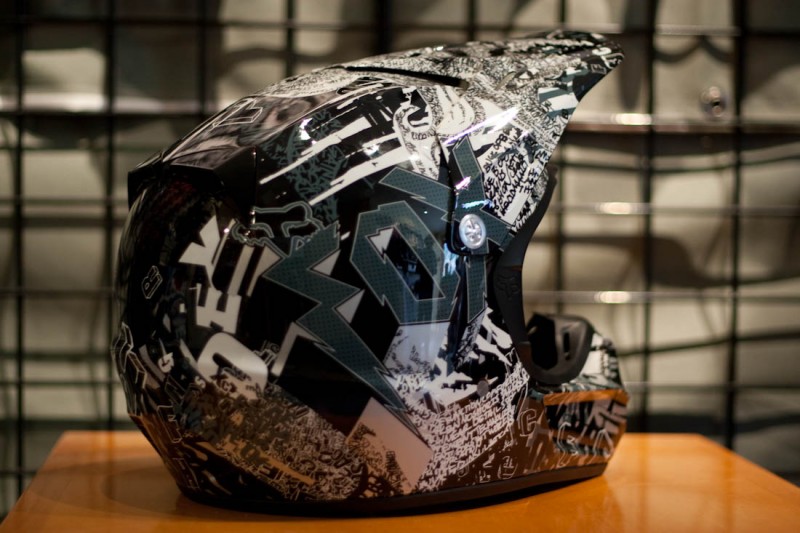 Aside from the protection factor of the V3R, the overall design is based around being useful to the rider. A wide eye port ensures that the rider has tons of peripheral vision, and a removable mouthpiece makes cleaning the V3R a breeze. The graphics are complex but not too flashy. They are infused with words and sayings, labeled the Type-O Negative graphic. The strap up system is the classic double loop system with a snap enclosure to keep the strap out of your face.

Lees hier meer>>>>

En check natuurlijk Foxstore.nl!!!