Bron: Pinkbike

After qualifying fastest yesterday for the brand new SRAM Dual Stunt event here at Sea Otter, Kyle Strait went on to dominate the event and take it all the way for the win.

The course featured various obstacles such as leg sapping stall walls, wall rides, boxes, steps and narrow north shore wooden ramps, and riders went head to head in a dual slalom format on a red then black course.
With racing starting at a round of 16, it meant riders had to recover from sprinting over the various obstacles like the 8 foot high stall walls, then backing it up to go at it again. Much like the speed trials seen at the TEVA Games in Vail, Colorado, it's all about being smooth and strong.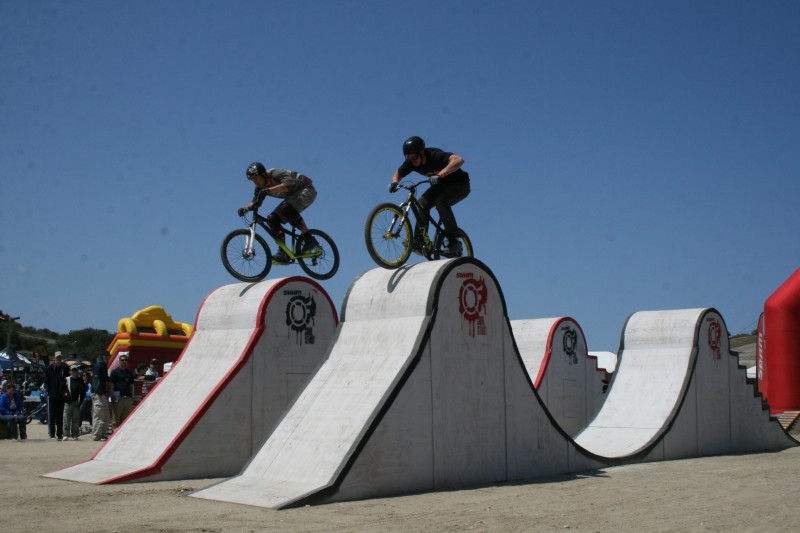 Kyle said: "Yesterday's qualifying was pretty tricky, it was so gusty and you had to make sure you didn't get blown off line, but today it was a lot more stable, so I just focused on remaining consistent. My mechanic Ryan had the bike fully dialed so there were no mechanical issues, and I just tried to keep something in reserve so I was strong for the finals. It means a lot to me to do well at Sea Otter, it's like a home event for me, and I've worked really hard on my strength over winter so it's paying off. I think the format's really cool and I hope they run it again next year".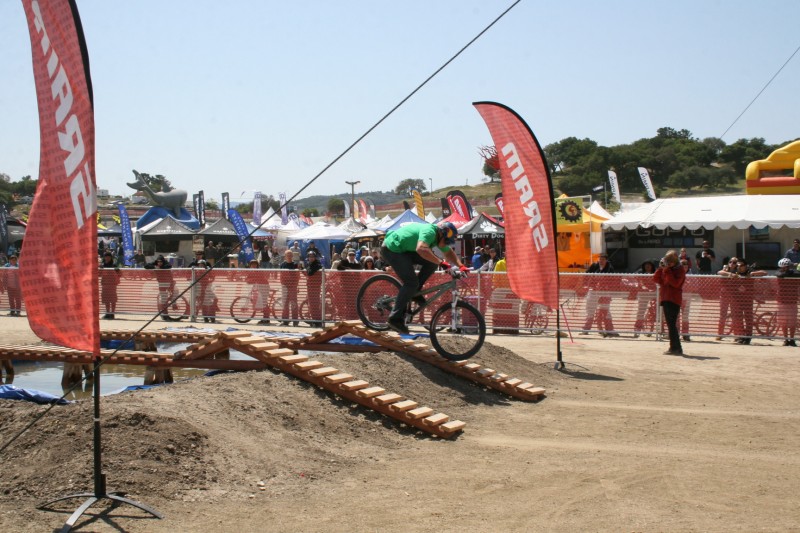 Kyle is sponsored by Oakley, Specialized, Red Bull, Hayes, SUNringle, FUNN, Fox Shox, 661, Deity, e.thirteen, SDG, Crank Brothers, SRAM and Chris King.

For more info on Kyle: www.kylestrait.com